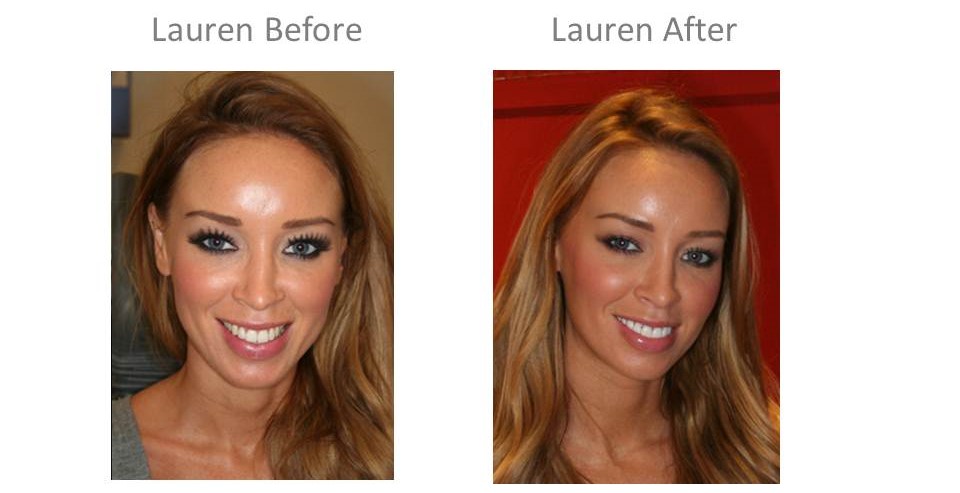 The stars of "real life soap" The Only Way Is Essex – more affectionately known as TOWIE – always work hard to keep their looks updated – making the rest of us well jel in the process. However, their pursuit of perfection extends far beyond designer wardrobes; many of the cast members have taken the plunge and gone in for cosmetic dentistry to accentuate their smiles and enhance what they've already got going on.
James 'Arg' Argent – Teeth Whitening and Veneers
Now the show's longest-running cast member, James Argent – also known as Arg – is a cheeky chap with a sense of humour. He didn't find his crooked top front teeth much of a laughing matter, though, and neither was he much of a fan of their colour. Refusing braces, which would likely have affected the continuity of his appearance on screen to a greater extent, Arg went for professional whitening and porcelain veneers to perfect the shape of his smile – see our dental veneers guide for more information on this form of cosmetic dentistry.
Jessica Wright – Teeth Whitening
Jess is part of celebrity royalty now – appearing on TOWIE from 2010 onwards, embarking on a dance music career and later gaining actor Michelle Keegan as a sister-in-law when her brother Mark tied the knot with her in 2015. To match her high-flying lifestyle, Jess visited Harley Street Smile Clinic to update her grin – opting for laser whitening – but, as her teeth are lovely and even, no reshaping or veneers were required.
Lauren Pope – Veneers
Lauren's career has gone from strength to strength since her first bid for fame as a model in 2001. Since then, she's skyrocketed – working as a music producer and DJ from 2009 and joining TOWIE in 2010. She's also into cosmetics and aesthetics, having designed her own brand of hair extensions. Despite her crazy schedule, Lauren still managed to drop into Harley St Smile to get a wider, more glittering grin with the help of twelve porcelain veneers.
Nanny Pat – Denture Repair
Even the late great Nanny Pat opted in for a little dental TLC after damage to her dentures. Cosmetic dentists don't just specialise in treatment for natural teeth, but can also provide repairs for dentures, crowns, bridges and other replacements.
Celebrities need to keep their image updated regularly in order to stand out in their field and perpetuate their brand, but they're not the only ones who can opt to enhance their natural looks. Harley St Smile offers a multitude of treatments, from tooth reshaping and teeth whitening to porcelain veneers, all of which help in a long-lasting way to boost self-confidence as well as – in some more extreme cases – making eating and speech easier. If you're looking for a way to bring out the celebrity in you, all you need to do is get in touch today on 020 7486 6777 or fill in a contact form on the website to receive a free e-consultation. The friendly and knowledgeable team will be more than happy to assist you.